As everyone keeps saying, Ducati has missed a trick by not having a contemporary SportClassic in its range. Rough Crafts is here to show us what could be done, with this superb Ducati Monster-based café racer.
It doesn't quite cut the same silhouette as the original SportClassic. But according to Rough Crafts' Winston Yeh, that was never the point. Drawing inspiration from the half-faired Paul Smart version of the iconic Duc, he set out to re-interpret rather than replicate it.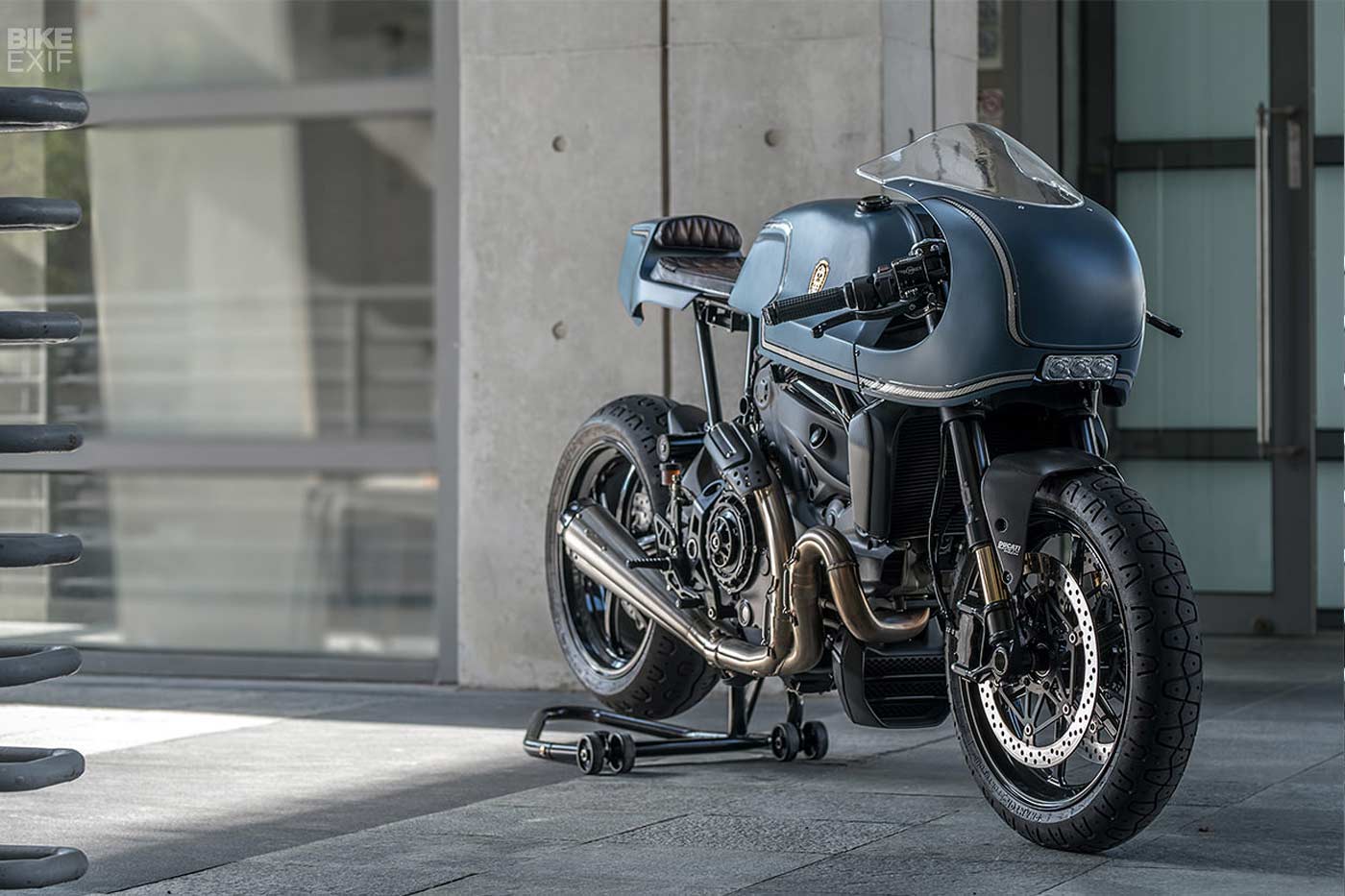 01
The result is modern realization of the SportClassic, infused with that signature Rough Crafts style. It's a gutsy move, but we've yet to see Winston put a foot wrong. The Taiwanese customizer has impeccable taste and a keen eye—and both have been put to good use here.
02
"When Ducati released the new Monster design in 2014, I fell in love again. I know most Ducati fans think the original Monster is the most iconic, but the 2014 version—with the engine acting as a stressed member and only a simple trellis frame on either side of it…it screams 'customize me!'"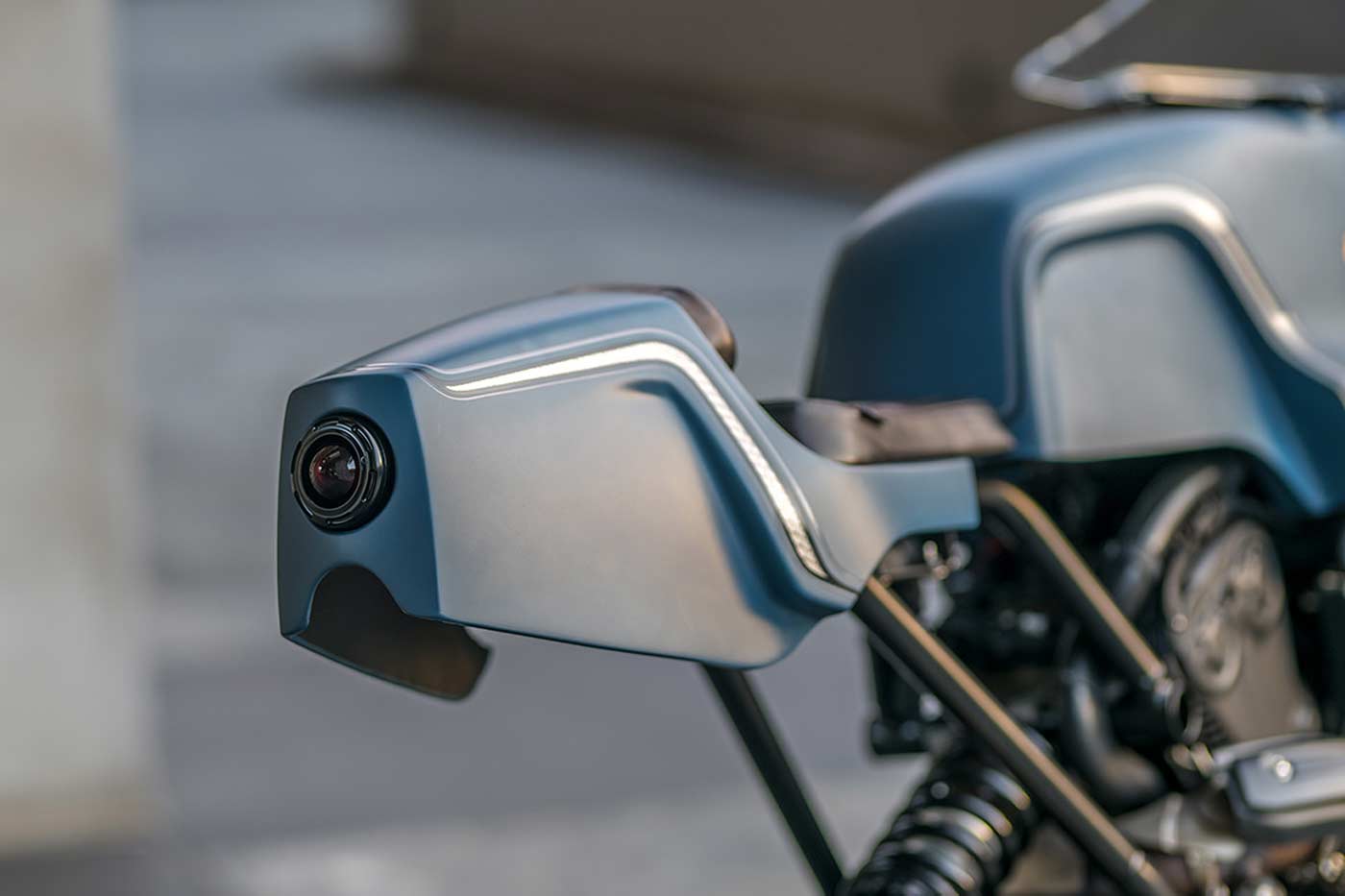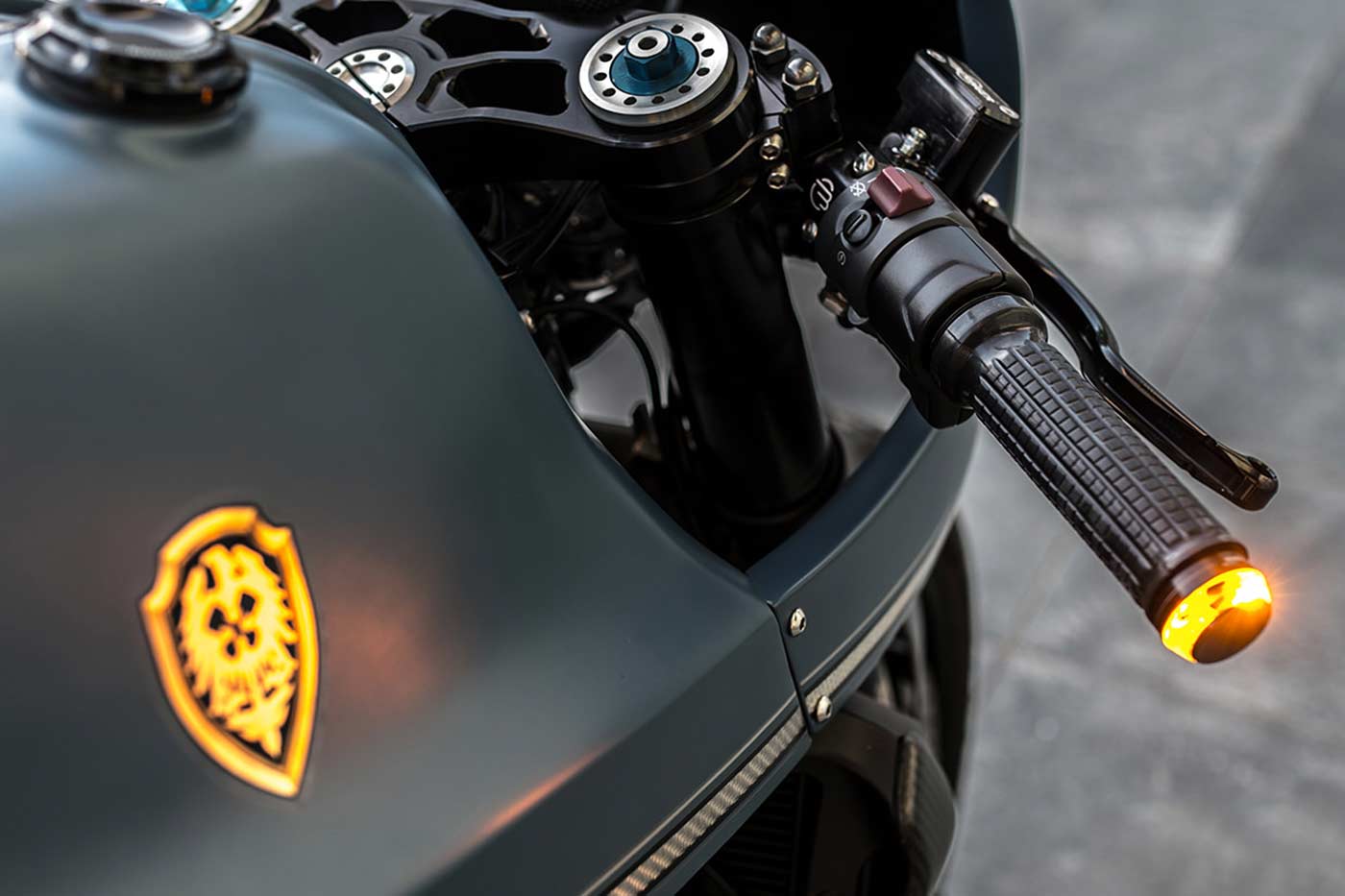 03
The Rough Crafts aesthetic usually involves a lot of black, but Winston picked a denim-style blue hue this time around, earning the Monster the nickname, 'Indigo Flyer.' Air Runner laid it down, with silver striping to accentuate the bike's new contours.
Zoom in, and you'll notice that the striping is actually a layer of silver fiber weave.